Who are we?
DigiTechIO is a division of DigiTechIO LLC, which is based in the United States. An official Google Ads Partner, Microsoft Bing Ads Partner, Exclusive TikTok Partner Agency, Reddit Partner in digital advertising.
DigiTechIO is a digital marketing and advertising company that offers Google Ads, Facebook Ads, TikTok Ads, and advertising services to prominent e-commerce brands and enterprises including Goli Nutrition, Unilever, HelloFresh, SmartFinancial, LifeVac, Noom, and Blissy. They help businesses increase sales and leads while keeping track of your results as their specialists successfully optimize your campaigns to get the most of your marketing budgets. They manage a $1M+ monthly advertising budget.
The specialists are certified by Google, YouTube, Bing, and HubSpot. They have a variety of certifications, including Google Ads, Google Mobile Advertising, Google Shopping Advertising, Google Analytics, Google Online Marketing, Bing Ads, YouTube Growth Strategy, USAID Digital Marketing and Advertising, Google Digital Masterclass Green Belt, PPC Certification by Hellbent Digital, Paid Search Association Member, STMForum Member, IAmAffiliate Member and many more.
We increase business growth by performing competitive analysis, focusing on ROI, installing a reliable track record, and providing solid strategy, services, reporting, and digital insights to our valuable customers.
We deliver legitimate growth for our clients – not just slow performance. 
We help your brand reach a higher level of economic growth .

Change the World by creating and improving businesses marketing potential on the Internet by showing them a clear, measurable results and regular work on the development of their business and by providing access to unique technologies, as well as the knowledge and experience to help them build a successful business on the Internet.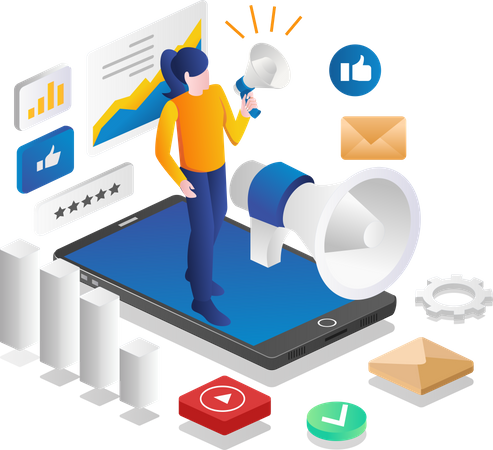 What Makes Us the Best Marketers?
To innovate growth, unlock opportunities, and help brands work harder, we've established long-term solid partnerships with leading companies all across the globe. A partner dedicated to the long term is DigiTechIO . You may simplify end-to-end growth by enhancing your teams to cover the whole Build, Launch, and Grow lifecycle in digitalization and growth initiatives.
With speed, dependability, and a focus on business effectiveness, our cross-functional growth teams are prepared to supplement your internal marketing team and vendors and make life easier for you.
 Our practices offer In-house, cross-functional insight & execution for more complete solutions. 
Growths has four focused practices that provide depth and breadth to meet client demands.
We are a brand-new type of end-to-end technological partner created to support the expansion of your company.
The Marketing Visualization Strategy!
High-Octane Media Buying: Getting Results in Digital Marketing
Our experienced PPC professionals can target certain buyer types and best strategies and increase returns using Google Ads, Facebook Ads, and other PPC platforms because they are Google Premium Partners and performance advertising experts. Money is earned via backbreaking work. We'll ensure that it works hard for you globally as a leading performance marketing firm.
Using Performance Email Marketing to Reach the In-Box
Email marketing is always a powerful tool for luring new clients and keeping existing ones. With the help of our renowned performance marketing services, our user-friendly and cost-effective email marketing platform will launch advanced, automated campaigns supported by professional strategy and production.
Improve Organic Visitation and Conversion Rates with SEO (SEO)
We'll assist you in distinguishing yourself from the competition through organic search and turn your leads into customers, whether your business is local or nationwide, designed for lead-gen or e-commerce. Your traffic, conversions, and revenues will increase thanks to our keyword optimization services.
Increase Revenue and Promote Reliable, Scalable Results
Achieving the figure is inadequate for today's sales leaders. For continued success, you must demonstrate your ability to develop a targeted sales strategy and to duplicate and expand success. Moreover, changing buying patterns have created new difficulties and complications that call for new approaches. The old technique is no longer effective, and how you conduct yourself today could not be helpful to you tomorrow.
The objectivity and integrity of our research are key to both our success and the satisfaction of our clients. By acting as an independent third-party that both suppliers and customers can rely on, we assist our clients in operating at their very best. We offer credible, accurate, data-driven, and high-quality research
Your Goals Are Our Top Priority.
The majority of agencies will increase your vanity metrics and then end the job. We create a plan for all of your corporate strategy while concentrating on how marketing impacts your organization across the board.
Integrate Strategy for Boosting Sales.
You need concepts that break the mold if you want to compete in complex software markets and win. With cutting-edge tactics explicitly created for the ROI difficulties faced by your sector, we flip the performance marketing playbook on its head.
Adaptive Campaign Planning.
Expectations, goals, and market actions all alter over time. Your campaigns must adapt to these changes. We assist you in carefully reallocating capital to maximize gains and minimize costs.
We evaluate you based on how well you perform. We offer constant communication via clear and enlightening reporting and SQL data that your sales representatives will appreciate
Every intervention begins with a strategy; we must comprehend your company, your goals, and how you cater to your client's demands. We must also evaluate your competitors, confirming their strengths and flaws. Then we will develop a strategy and implement the tactics necessary to help you accomplish your objectives.
our performance campaigns' only goal is to maximize your return on investment. we establish goals, take measurements, and iterate. constantly.
Embedded-Solution Approach
while individual approaches may be effective, running coordinated campaigns that use various media frequently yields an exponential return on investment. prospects will interact with you through various channels; by having a complete image of all of their contacts, we can more effectively turn them into clients.
Ali serves as the Chief Executive Officer at DigiTechIO. He is a Google, YouTube, Bing, HubSpot, and USAID certified ad strategist. He holds numerous certificates, including: Google Ads, Google Mobile Advertising, Google Shopping Advertising, Google Analytics, Google Online Marketing, Bing Ads, YouTube Growth Strategy, USAID Digital Marketing and Advertising, Google Digital Masterclass Green Belt, and many others. Through digital advertising and marketing, he has empowered a number of businesses around the world in increasing sales and brand recognition.